Your expectations for work run deeper than just collecting a paycheck.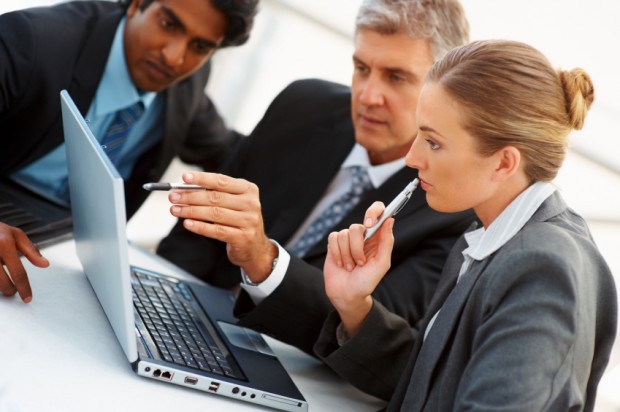 You want to feel engaged, challenged, energized, fulfilled and certain that you are devoting your time and energy to the right career path. You want your professional choices to be rewarding and meaningful because you know that work is an extension of your values.
But right now… you feel unsatisfied and overwhelmed. A bit trapped. You want more. You expect more. You know it's time for a change.
Career Coaching with Brenda Abdilla applies a fast moving, solution-oriented approach to help you create the change you need. The focus of our work together will be placed on the application of knowledge and outcomes, not just applying a one-size-fits all template to your situation and telling you what to do. We will assess your current professional situation with honesty, integrity, and curiosity, and then help you develop the strategy that will help you get what you want from your career.
Brenda's clients can expect to gain the insight, direction and inspiration they need to create their ideal work.
KEY OUTCOMES OF CAREER COACHING with BRENDA:
Clarity, confidence and control. You'll get crystal clear about your vision and about what you really want, fast! You'll learn how to take control of your search based on your key values and goals, and formulate the focus necessary for quality results.
A strategic plan. You'll understand what it will take to achieve your vision and create a strategic plan that will get you there.
Showcase your strengths. Gain clarity on the marketable strengths you bring to the table and learn how to showcase those strengths so that employers will take notice.
Quality vs. Quantity. Learn how to target and pursue only the right position. This means less rejection and less time wasted.
Get the inside track. Learn which common myths to ignore about job searches, develop a productive search strategy, get feedback on your resume, and interview prep and practice.
Career Coaching  with Brenda Abdilla is a powerful, fast process. You will get results in the very first session. If you'd like to know what working with us is like, I invite you to schedule a free session. This call is designed to be an actual coaching call and is something I offer only to first time clients. Please know there is no sales pitch or pressured follow-up. It's just a free coaching call.